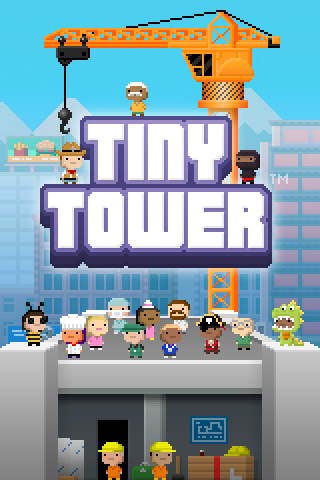 Tiny Tower is a simulation game developed by
NimbleBit
 and released in June 2011. It is available to download on Apple iOS devices (3.0 or later) and Android devices.
The object of the game is to build and manage a large skyscraper. Each new floor the player builds is either a Commercial floor that hosts businesses and venues, or a Residential floor that Bitizens live in. Bitizens live and work in the player's Tower, paying rent every day and stocking the Commercial floors with items to sell. The player's goal is to turn a profit, build more floors, and manage their ever-growing tower.
Ad blocker interference detected!
Wikia is a free-to-use site that makes money from advertising. We have a modified experience for viewers using ad blockers

Wikia is not accessible if you've made further modifications. Remove the custom ad blocker rule(s) and the page will load as expected.